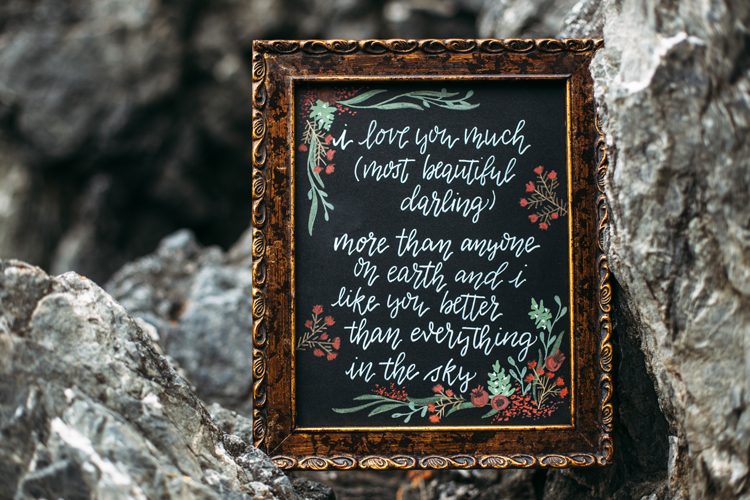 So you're a couples photographer, what does that mean?
It means that out of all the things to photograph in the world, relationships are my muse. Adventure elopements and explorative anniversary sessions are my niche.
You photograph elopements, so that must mean courthouses, right?
Sure. If that's what you fancy. Really, though, it means that I'll go out of my way to travel the city with you, to climb a mountain with you, to hop on a plane with you, to chase a sunset with you, to celebrate with you – – in a way that caters to your personality and your story. This part of your relationship is a highlight; it'd be a shame not to document it.
I want to elope in the Northwest, will you travel with us or meet us at our location? 
A thousand times "YES." If you're traveling from out of state and would like suggestions for Washington or Oregon, let's set up a time to talk about your vision.
What is an ''Intimate Wedding'?
An intimate wedding is one with less than forty guests. It's for the couple who trades tradition for time together. An intimate wedding, when all is said and done, is one where the couple can look back, recall every highlight, and genuinely say, "Every moment of that day was magic." If you're planning an intimate wedding, you and I will likely become fast friends.
Will you bring backup equipment to my wedding?
Absolutely. An extra DSLR camera and prime lenses are always in my case.
Will you photograph my wedding and include the digitals only?
Of course, if you're into your photos being stored on a computer for the rest of your life, this option is available. But I would never recommend it. Ask any of my past clients if they ever printed their digitals, and I guarantee you, less than two percent have. From an ethical standpoint, I don't feel right handing over just the digitals. My clients and I have experienced the value and longevity of prints and albums; every single couple who holds these pieces in their hands can attest to the amazing experience.
Why do you not include digitals?
I do! I do! The reality is, humans connect better with printed photographs; it's my job to take care of you and deliver the best. So, you get both.
What does it mean that you're a "Full-Service" photographer?
It means that you walk away feeling cared for and invested in. It means that you won't ever feel overwhelmed with the printing process. It means that you'll receive high-end pieces that become family heirlooms. It means that we walk together through the entire experience. It means that you receive the best service. It means quality without compromise. I'm here for you, the whole way through.
I don't know how to pose, will you help me?
What a relief! I prefer that you don't know how to pose. The way that I photograph is free-flowing, unassuming, and natural. If you feel good during your session, the photos will speak for themselves.
I hate getting my picture taken, what will make this experience different?
You're not alone! Others have felt the same way and yet walked away from this experience feeling more loved and affirmed than ever. This opportunity wont leave you frustrated or feeling awkward. Everything about our time together will reflect how you feel, and I'm all about creating a space where you feel good. Your session will unfold in a comfortable way, with nothing forced. The ultimate goal is that you wouldn't remember getting your picture taken, rather, how you felt when it happened.
What kind of photography labs do you work with?
I work with four labs across the nation. Each one runs with sustainability in mind. They produce quality work and create their products with unparalleled craftsmanship. Everything, and I mean EVERYTHING, is designed and crafted by hand. The fine-art albums, the heirloom boxes, the museum-quality prints, the hand-stretched canvases — all of it is done by people who care. And if anything comes back to the studio that isn't to my standard (which is rare), it is sent back and redone until it is perfect.
I emailed over the weekend and didn't hear back. What's up?
Although calls or emails are not responded to on weekends, you can expect to hear back from me at the beginning of the week.
Do you travel?
Everywhere.
How do I book you?
Call me! My number is 425-499-3438. This is the quickest and easiest way to set up your complimentary consultation appointment (coffee on me). Or use the contact button at the top of this page.