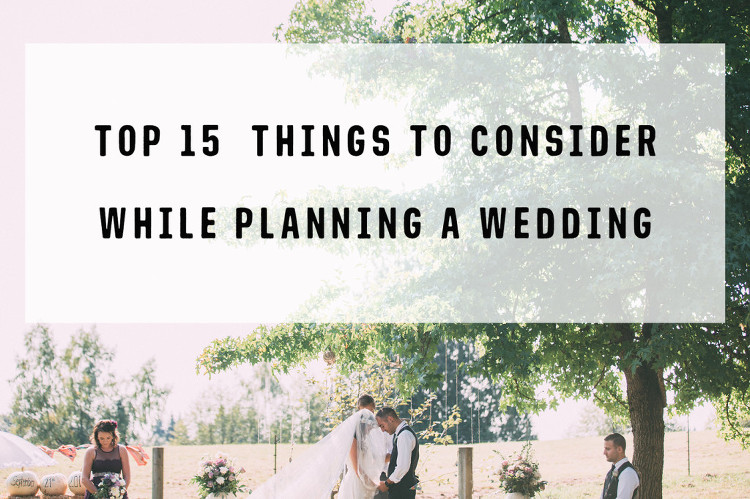 pinimage"Wash your lips before you kiss .. because of the germs. Or after, because of the lipstick." This advice, given by an eight-year-old boy, is basically what this post is all about.
…
Just kidding. It's not about washing one's lips, per say, but advice will definitely be on the table. Regardless of whether it's swallowed or not, it's here, it exists. The beauty about planning a wedding is that brides and grooms can choose to take the advice offered by others and apply it, or shrug it off if it's not the right fit and move on. Feel free to pocket the 'two-cents' from this post (I guarantee it's worth more), or carry on the planning process without it (although it'd be a shame). Here we go: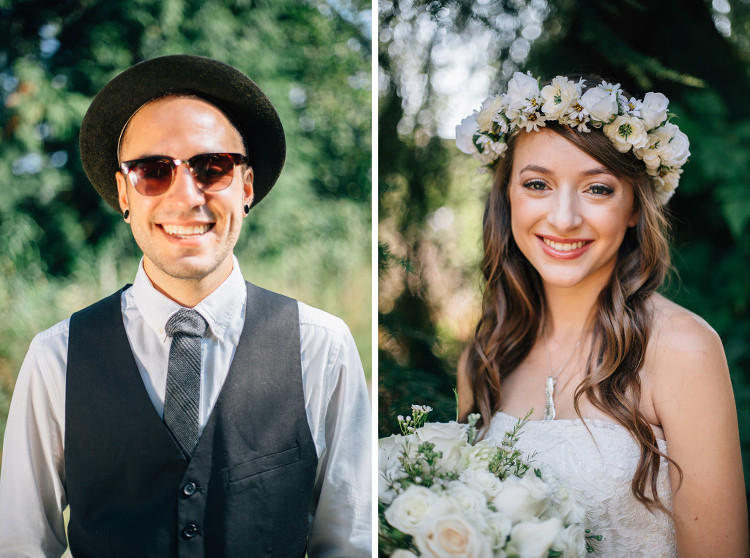 pinimageDon't throw a wedding to please others.
The truth is, a marriage is more of an investment than a wedding. When it comes to planning, stick to what you love, remain true to your own style, and don't feel the pressure of checking everything off of a list. If you'd rather elope, do it. If you want to hold a celebration for your nearest and dearest, what's holding you back? After high school, most people can get over not being invited to an event. Naysayers will give their opinions — when it happens, drop their advice like a bad habit and move forward.
Keep your wedding party tight.
Bridesmaids and groomsmen have an incredible honor that speaks "I'm here to keep you accountable to the vows that you make and support you in the highs and lows of life." If those family and friends aren't willing to fight for your marriage when the going gets tough, what are they standing with you for? If you've accepted the invitation as a bridesmaid or groomsman in the past, have you called up those friends recently to see how they're doing? The role as a bridesmaid and as a groomsman extends well beyond the wedding date. Put a lot of thought into who's going to stand with you for the long haul.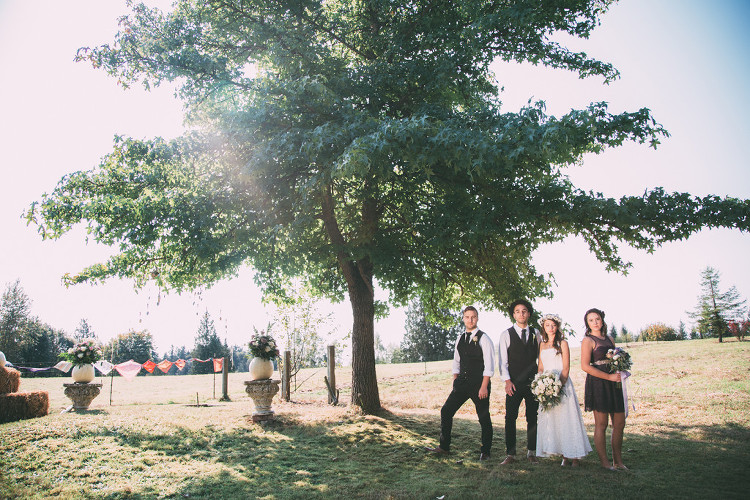 pinimageTraditions: Not everyone loves them.
That's okay. Even if an idea hasn't ever been executed at a wedding, it doesn't mean that it's not possible. If straying from tradition means taking a sunrise hike in your wedding attire with the people that love you most following close behind, then talk about it. If that includes a pancake breakfast after the ceremony at the top of a mountain, then work out the details and make it happen. Discuss what matters to you as a couple, talk about what you want, and then move forward with that vision in mind.
Hire a coordinator.
Nobody likes hiccups; the real ones or the ones that disrupt a day from running smooth. Not investing in a day-of coordinator or a full-service coordinator is one of the main regrets that I hear most often from past brides. Learn from those women; invest in someone who knows the flow of the day, who can think on their toes in case anything goes array. A family member is not the ideal person to fill this role. They want to enjoy the wedding, too, so find someone that has the experience and will be looking at everything with an objective eye.



pinimageStart the planning process early.
Book your vendors right away. This is key to gathering a team that you work well with; reach out immediately rather than putting it off. Once you've hired your vendors, communicate, communicate, communicate, communicate. Make sure that everything is on paper and that all expectations are discussed.
If you're declaring your own vows, start writing weeks or months in advanced.
Here's a story: A bride once began writing her vows the night before the wedding and wrapped up everything before walking down the aisle. It was nothing like how she thought they'd be. Her husband, on the other hand, left her speechless with his words. That bride's name is Katie Day. She later went on to study and major in English; she of all people should have known better. When it comes to vows, don't be like Katie; be like her husband and know that those words carry great significance.



pinimageYou can do anything, but you can't do everything.
Unless you have an unlimited budget (in which case, ignore this), pick a detail, a theme, a color, a place, or an emotion, and focus everything on that. Keep in mind that whatever you decide, always ask for help. This is another reason that your wedding party exists: prepare them and expect them to help you; delegate with enough time in advance, and feed them on occasion (that is important).
Work your schedule around pre-marital counseling.
If you don't, it won't happen. There are not enough words in the world to stress the importance of pre-marital counseling; clearing the air before two people step into a marriage is vital for trust and communication. Even if trust isn't an issue, the act of counseling walks through expectations, it builds healthy communication, it approaches topics that would otherwise not have come up before the wedding, and it leads to discussion around values, priorities, and needs. The benefits of pre-marital counseling exist to better the couple as individuals, and as a team, while championing them forward to set a strong foundation for years and years ahead.



pinimageInclude your significant other.
'Nuff said.
Talk about a first look with your fiancé.
Three things: no stress, no guarded emotions, and no inhibitions. What do these have in common? A first look. Every groom (and bride) that has chosen this route can't sing the praises of a first look enough. Not to mention, this is a total plus for you and your guests. You get better photos (in better light, when you look the most fresh), and your guests won't have to wait to congratulate you after the ceremony. Bonus: You can now enjoy cocktail hour.



pinimageWhen creating the timeline, allow buffer time for everything.
E-v-e-r-y-t-h-i-n-g. Hair, makeup, travel, first look, wedding party, family photos, touchups, a prayer or a toast (or both) before the ceremony – buffer time is essential (at least fifteen minutes for each time that you step into a car, at least ten to twenty minutes during other parts of the day). With all of that extra time, you could practically read a book. But don't. Enjoy the down time and observe everything as it's happening. You will thank yourself later, these are the moments that you'll remember.
Consider an unplugged ceremony.
Strongly encourage your guests by notifying them in advanced to leave cellphones, cameras, and iPads (there's always one) in the car, in pockets, or in purses during the ceremony. This prevents guests from jumping in the middle of the aisle during the kiss. When this happens (more often than you'd think), the photographer gets a very romantic photo of … the back of your cousins' head.



pinimageTry not to price shop for your photographer.
After the wedding ends, the photos outlast every other detail. Find the photographer that's right for you, and don't give up until you do. Some photographers offer payments plans, so if budget is a concern, keep that conversation open. Like most vendors, you get what you pay for.
Create a plan for the guest book table.
The guest book table is kind of like the middle child: Important, but sometimes overlooked. Adorn your guest book area to stand proud; it has one job, and it'd be a pity if people missed it. If this means extra flowers, talk to your florist about it; make that table SHINE.



pinimageRelaaaaax.
Whatever doesn't meet a deadline on time, is okay. Remind yourself that as long as you're married by the end of the day, the wedding was a complete success.
No matter how the wedding pans out, as long as what's important stays important, then everything will run smooth (fingers crossed). Prepare for it now as best as possible, and all will align as it should. May your day be surrounded by people that you love, may it brim with laughter, and may your marriage reflect all the joy and hard work that goes into it. Have fun, include others, and walk humbly as you move forward. Marriage is amazing, treat it as something sacred and welcome the work that it takes to make it succeed.
To see more photos from this wedding, check out Dylan and Julie's wedding here.