I've read that most startups fail because they're unbalanced; this makes sense to me. Every business dream that Zach and I talk about makes me expectant, excited, and exhausted. We have goals for days, and I'm realizing that as my business expands, I have the freedom to do anything, but not the capacity or energy to do everything. Although photography has acted as an outlet, a way of income, an opportunity to grow, and an amazing source to meet world-changers (like you), I've become far too familiar with 12-hour work days and the inevitable eye damage that proceeds with behind-the-scenes work (i.e. hours of edits, emails, record keeping, pre-session questionnaires, invoices, client files – all of which happen at a computer screen).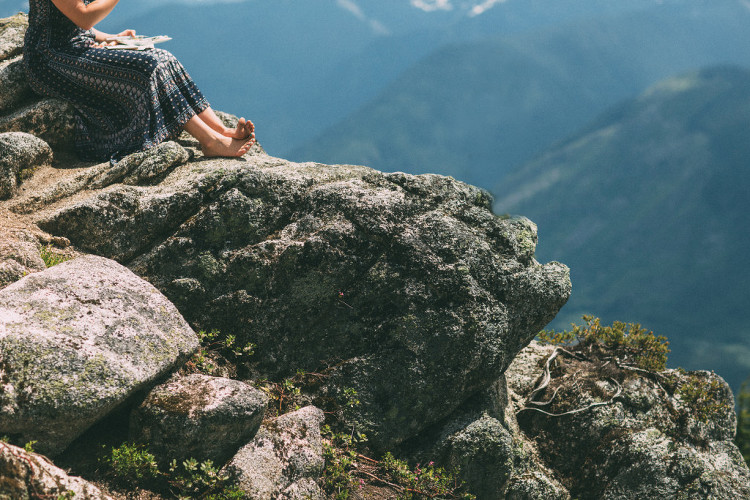 pinimageOwning a small business seems appealing until the entrepreneur is neck-high in marketing, operation of services, post-production, customer service, business strategy, bookkeeping, tech work, online presence, SEO challenge, and ultimately, sacrifice. Sacrifice of time, attention, and space. In January 2017, I aim to launch an aspect of business where a new wave of clientele will be welcomed in. This isn't to say that I'll exclude what my business has been sustained by up until this point (all weddings), but I will cut back quite a bit. With the support and encouragement from past brides and grooms (whom I love and adore), along with the desire to serve them better, a half-hidden dream is shaking itself off, preparing to commit. As I leap forward, I hope to keep one thing in mind: the Northwest offers a background unparalleled to any other place in the world; the mountains, the rivers, the sea, and the trees stand as a ready canvas for stories of extraordinary measure to be documented against. So many narratives begin here, end here, or intersect in the evergreen space between. Starting as soon as possible, but with the main launch in January, here are the top five goals that we have:
Specialize in small, intimate weddings (50 guests or less) and elopements.
Photograph 50% in the PNW, 50% worldwide.
Document 'Advenuture' weddings and elopements (where guests hike, backpack, or camp with the couple to reach the ultimate destination).
Serve clients better by offering premium albums (leather or linen) and hand-crafted heirloom boxes (Oil Rubbed Walnut or White Washed Northern Ash).
Give away 90% of what we make, live off of the remaining 10%.
If you and your honey would like to invest in the experience of an elopement, or an outdoor anniversary session on the spine of a mountain, call me. In addition to each adventure, whether it take place via helicopter, boat, airplane, vehicle, bicycle, or foot, the tangible product of something hand-held or art-worthy, is one thing that clients can expect to see more of in the future. These investments hold the most value and will tell each couple's story better than digitals ever could. Digitals will be offered, but the emphasis will be on products that outlast technology advances. If you know of someone who is looking for a photographer who will hike 20 miles to the ultimate destination to capture the vows of a lifetime, send them my way. Use the contact box shown in the 'Contact' link above, or use the following information for direct access. If your relationship involves travel or the outdoors, I'd love to be included.
Katie Day // 425-499-3438 // hello@katiedayphotos.com
This wild idea that I can and should be putting my whole heart into what I'm passionate about is sustained by people who think outside of the box, walk out their vision, and seek authenticity in their photographs to share for a lifetime. If this sounds like you, I can't wait to hear more. Contact me today and let's talk about what matters most to you.